How contractors can use (starting at 16:11) Construction Bridge Loans to manage the cash flow issue related to materials expense with entrepreneur Chris Doyle. Chris Doyle is an entrepreneur and the President and CEO of Billd – specializing in helping contractors buy materials now, and pay their suppliers later.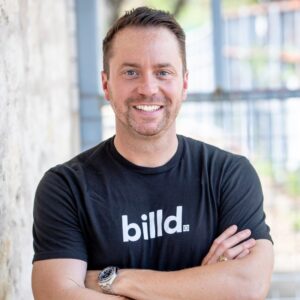 Chris has extensive experience in the construction industry. He was inspired to launch Billd to bring the financial power of Wall Street to the construction job site, allowing contractors to bypass project hurdles with access to upfront funds while enabling suppliers to sell more materials with less risk.
Prior to starting Billd, Chris founded SiteCapture – a field services technology platform that allows you to capture photos and data at the job site through a simple, mobile app.
Chris lives in Austin, Texas.