Using Visual Communication to improve communications (17:32) – with our teams, stakeholders, customers – by using visuals instead of just words, with William Warren. William shares his entrepreneur journey, and then his expertise and experience with visual communications.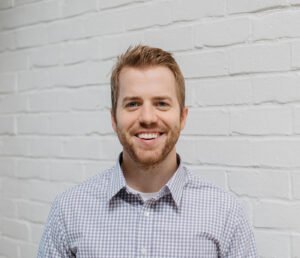 William Warren is an entrepreneur, illustrator, speaker and writer who has spent his career using visuals to help communicate ideas in an effective and enjoyable way. He is the Founder and CEO of The Sketch Effect, a Visual Communication agency that helps make ideas understandable and actionable through animation, live event sketching and graphic design. The Sketch Effect's client list includes top-tier brands such as Marriott, Walmart, Microsoft, Chick-fil-A, P&G, and Delta in addition to premier consultancies including Boston Consulting Group, Bain, Ernst & Young and Accenture.
William lives in Atlanta, Georgia.
Questions and topics covered in this episodes of The How of Business includes: