Work On Your Game to Achieve Small Business Success with Dre Baldwin. Dre's entrepreneurial journey and how to achieve success in small business and life by Working On Your Game. Dre Baldwin, author of "Work On Your Game: Using The Pro Athlete Mindset To Dominate In Sports, Business and Life" is our guest. Dre is a former professional basketball player, a successful small business owner, speaker, podcaster and the author of 22 books! He shares his journey, from professional athlete to business owner, and then we chat (31:36) about his Work On Your Game mindset and formula for life and business.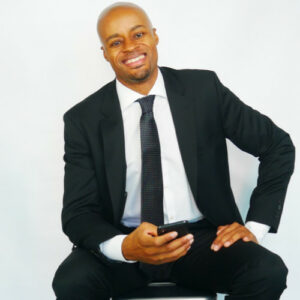 Dre Baldwin is author of "Work On Your Game: Using The Pro Athlete Mindset To Dominate In Sports, Business and Life". A 9-year professional basketball player, Dre teaches Productivity through Mental Toughness, Confidence and Discipline to athletes, entrepreneurs and business professionals. Dre's past clients include Nike, TLC, the NBA, Finish Line, Wendy's, Gatorade, Buick, Wilson Sports, and STASH Investments. Dre has been blogging since 2005 and started publishing to YouTube in 2006, where he's been viewed over 42 million times.
His "Work On Your Game Podcast" has amassed over 1.2 million listens. Dre speaks, coaches and consults business professionals on mental toughness, confidence and discipline. He has given 4 TED Talks and written 22 books.
A Philadelphia native and Penn State alum, Dre lives in Miami, Florida.
Topics and questions covered in this episode of The How of Business podcast include:
Please share a brief highlight of your basketball career.
When and why did you decide what you would do after professional basketball?
YouTube, Speaking, how did you get started and how did you learn how to do it well? Where you always confident about your communication skills?
Please introduce your book, "Work On Your Game – Use the pro athlete mindset to dominate your game in business, sports and life". Why did you write it and who is it for?
"Most People Don't Put Nearly The Same Emphasis On Their Mental Game As They Do The Physical Game. I'll Teach You To Perform Mentally The Same Way An Athlete Has To, So You Can Dominate Your "Game" And Stop Settling For Participation Trophies."
When did you develop your discipline and focus in life? Can it be learned? ("As a college player, my poor practice habits got me kicked off the team as a junior.")
Challenge/set back you have experienced in small business…please share the story ("…when you no longer want to work on your game, the game is over.")
What are two personal characteristics you believe has been instrumental to your success in business?
"Work On Your Game is a formula for achievement for anyone who is ready to grow and own their game, no matter what that game may be. Work On Your Game is a step-by-step process that maximizes you and your ability and, by definition, eliminates competition: you at your best cannot be replicated or replaced." Please introduce the Work On Your Game mindset and formula.
"The Pro Athlete Mindset In Business & Life – Show Up, Put Yourself "Out There," and Finish Stronger Than You Started"
"Discipline to show up day after day to do the work. Confidence to put yourself out there, boldly and authentically. Mental Toughness to continue showing up, doing the work, and putting yourself out there, even when success has yet to happen. All of which is useless without Personal Initiative to move yourself to action and make things happen instead of waiting for things to happen."
"Follow your discipline, not your passion." Discipline is more important that passion.
Resources:
Books mentioned in this episode:
[We receive commissions for purchases made through these links (more info)].
Other Episodes:
Find all episodes of The How of Business podcast show on our Archives page.  Henry Lopez is a Serial Entrepreneur, Small Business Coach, and the host of The How of Business podcast.