see In this episode we interview go to site Kelly Garrett, an entrepreneur, developer, designer and marketing strategist. Kelly shares her entrepreneurial journey and then we discuss here Facebook Bots (starting at 18:05) and how small business owners can use this tool on Facebook to connect and communicate with customers.
[ find discount viagra Learn more about Kelly]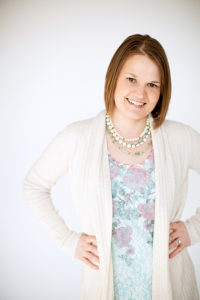 Kelly is a developer, designer, and marketing strategist who has been in the online world for over 10 years. Her agency, doctor refused propecia pills prescription Ekcetera Design & Marketing specializes in aligning the creative strategy of marketing with the tech and design implementation. Kelly and her team are masters at helping people get un-stuck in their marketing and finding the best combination of strategy and tools to accomplish their goals.
They do this through brand development & design, website creation, marketing automation, content strategy & execution, membership sites and course development. They provide a full stack of offerings to accomplish any marketing goal.
At a young age, she started business ventures and designed stationery from her desktop version of The Print Shop and a dot-matrix printer circa 1988. Much of her college career was spent teaching herself design software and web development. Her diverse background includes experience in IT and marketing management, establishing the perfect foundation to build the breadth of services Ekcetera offers.
Kelly lives in the Minneapolis-St. Paul area with her family.
Resources:
http://maientertainmentlaw.com/?search=can-levitra-tablets-cause-heart-attack Books mentioned in this episode:
[We receive commissions for purchases made through these links (more info)].