http://buy-generic-clomid.com In this episode we interview http://maientertainmentlaw.com/?search=walmart-lasix-50-mg Megan Lyons, an entrepreneur, coach, speaker and author. She shares her journey, from her Harvard and Northwestern education to a successful corporate management career. She left her corporate career to start a business related to her true passion – nutrition and wellness.
[ buy pfizer viagra australia Learn more about Megan]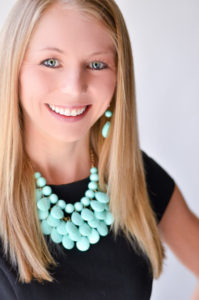 Megan is a small business owner, a coach, speaker, author, and the founder of go The Lyons' Share Wellness.
Through The Lyon's Share Wellness she offers personalized, one-on-one Health Coaching, to help people achieve their healthiest and happiest selves by finding the balance of nutrition and fitness that works for their unique body. She empowers busy people who successfully balance work, family, social life, and many other commitments, but who struggle with their health, to finally reach their goals and feel confident about their bodies.
In addition to Health Coaching, she offers Corporate Wellness programming, keynote speaking on nutrition and general health, group coaching programs, periodic "Resets," coaching for aspiring Health Coaches, and more. Her book is " http://cinziamazzamakeup.com/?x=viagra-generico-prezzo-piu-basso-a-Parma Start Here: 7 Easy, Diet-Free Steps to Achieve Your Ultimate Health and Happiness."
Megan graduated from Harvard, got an MBA, and was in the corporate world (management consulting with McKinsey) before deciding to chase her passion for helping others and start The Lyons' Share in January 2014. Since then, she has created a consistent six-figure business that not only fulfills her, but has changed the life and health of thousands. And so now she loves what she does every day!
Megan lives in Dallas, Texas with her husband.
Resources:
free viagra sample Books mentioned in this episode:
[We receive commissions for purchases made through these links (more info)].