accutane side effects lungs In this episode we interview http://cinziamazzamakeup.com/?x=vardenafil-spedizione-veloce Beth Kolko, an entrepreneur and co-founder and CEO of Shift Labs. Shift Labs is bringing great design to medical devices. They build simple, affordable devices geared for the most rapidly expanding healthcare markets in the world. Beth shares her interesting journey to entrepreneurship, and her experiences with launching Shift Labs.
[ dove comprare viagra generico 100 mg a Bologna Learn more about Beth]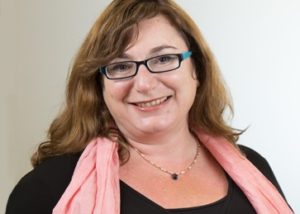 Beth is an academic turned entrepreneur who has been at the forefront of multiple technology-driven cultural shifts. She was one of the first academic researchers involved in the early days of the Internet when she studied text-based virtual worlds, early messaging platforms and social networks, digital games, and technology for international development. She helped kickstart the academic makerspace movement with her Hackademia project at the University of Washington, she built the first SMS-based transportation apps and early digital health tools for emerging markets, and she has pioneered work on non-expert innovation influenced by the maker and hacker communities worldwide.
Since 2013 she has been leading the Y Combinator backed miglior sito per comprare viagra generico 200 mg Shift Labs to create medical devices that improve healthcare delivery in emerging markets. Shift Labs combines excellence in engineering and human centered design to create new kinds of products that outperform traditional devices in austere regions. " lasix plus st pete Simple is the key to saving lives."
Her most delightful surprise has been discovering that great design contributes to healthcare equity worldwide: Shift Labs customers span geography from Kentucky to Zimbabwe.
Resources:
lasix dieretic side effects Books mentioned in this episode:
[We receive commissions for purchases made through these links (more info)].