Episode Description:
In this episode we interview Michael Sacca is an entrepreneur, designer, writer and podcaster. He shares his unique background, including studying music business management, and developing several small businesses. He also shares practical tips & advice on improving personal and business productivity, and his insights on entrepreneurship.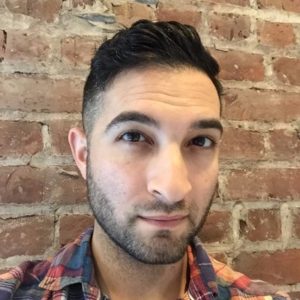 Michael is an entrepreneur. He is currently the head of sales at Dribble (an online site to show and tell, promote, discover, and explore design), and the host of the Rocketship.fm podcast network. Michael has a diverse background, including building a successful web design & software development company.
He describes himself as a "Designer, writer, and founder passionate about creating software that improves lives."
Michael lives in Montreal, Quebec
Resources:
Books mentioned in this episode:
[We receive commissions for purchases made through these links (more info)].