The Perfect Day Formula with Craig Ballantyne. He shares tips & advice on how to transformation your life and your small business. Craig Ballantyne is an entrepreneur and author of The Perfect Day Formula. He shares his entrepreneurial journey and tips & advice on how to transformation your life and your small business.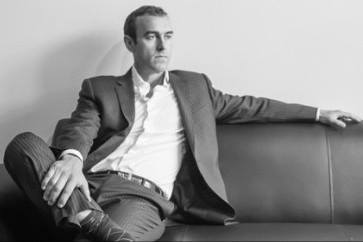 Craig is an entrepreneur, author, and an expert on productivity and success transformations.
He is the editor of Early to Rise and author of The Perfect Day Formula. He's also a Strength & Conditioning coach, creator of Turbulence Training, a contributing author to Men's Health magazine, and a member of the Training Advisory Board for Maximum Fitness and Oxygen magazines.
Craig completed a Master's of Science Degree in Exercise Physiology from McMaster University in Hamilton, Ontario, Canada, and he continues to study the latest training, supplementation, and nutrition research that will help improve your health and wellness as well as physical and mental performance.
Topics and questions covered in this episode of The How of Business podcast include:
Craig's current business is based in Denver, Colorado, although Craig lives in Toronto, Canada.
He grew from a solo-entrepreneur (as a trainer) to an entrepreneur (initially a virtual team of three), and he shares how he made this transition.
Craig introduces the Turbulence Training program and the basics of how it works and how he developed this business. He shares the thinking behind the on-line sales pages he uses to sell this product.
He also explains some of the concepts from the Perfect Day Formula book. What is the Formula, why did he create it, and he explains the "3 Secrets to Changing Your Life".
Craig recommends writing down goals and keeping them with you. In addition to personal goals, he recommends that small business owners regularly write down their business goals.
He recommends the online tool 

Hemingway App

to help you improve your writing skills.
The 5 Pillars of Personal Transformation – Craig explains the five things that can help you transform your life and small business.
Craig recommends that you seek a business coach to help you achieve greater success. The expert advice and accountability you will received from a coach are essential.
Craig shares how he overcame anxiety.
He believes that associating with other successful people has been one of the keys to his personal success.
Resources:
Books mentioned in this episode:
[We receive commissions for purchases made through these links (more info)].

Other Episodes:
Find all episodes of The How of Business podcast, hosted by Serial Entrepreneur and Small Business Coach Henry Lopez, on our Archives page.