In this episode we interview Erica Castner, a business relationship strategists for professionals and small business owners who need to build a constant pipeline of business referrals.
[Learn more about Erica Castner]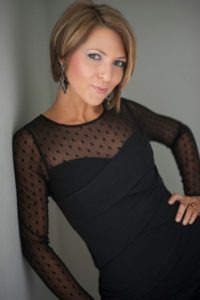 With over fifteen years in the sales and training industry, she is widely known as the "Queen of Networking" or "Queen of Connections" because of her success and generosity in connecting professionals and business owners with the resources and people they need to grow their business.
She also works with sales professionals and entrepreneurs to help them put their best foot forward, and she is a popular professional speaker.
Erica is also the host of the podcast, "Power Factor Biz Chat", where she interviews some of the most powerful and influential business leaders in the world.
She lives in Southwest Florida with her husband and two children.
Show Notes:
Erica helps professionals and small business owners connect with the resources and other professionals that help them grow their business.
She got helped from a personal development and business coach to help her redesign her life as she was challenged with balancing work and family.
"…getting rid of limiting anchors in her world." This was key to adjusting her beliefs and perspectives in life that were limiting her.
In her work with professionals and entrepreneurs now, she finds that these limiting anchors or beliefs are often what holds people back from starting their own business or making significant progress in their careers.
"It's not what you know, it's who you know."
It's important to get involved in your local chamber of commerce, but it's important to plan ahead and be clear about your motivation and intention.  "What you can get; what you can add," is the way Erica explains her recommended approach to any network opportunity.
Focusing and planning are critical to successfully starting your own business. What is your daily intention? Define your daily action steps.
Erica finds that successful small business owners don't go at it alone. They leverage a small circles of trusted mentors, coaches, peers and others that make up your "team".
Learn from others who have gone through a similar journey in building their business.
Erica mentioned the Todd Herman 90 Day Year Program.
Erica shares her insights and tips for finding harmony between her business and personal life.
Listen to Erica's podcast:

Power Factor Biz Chat
Resources:
Books mentioned in this episode:
[We receive commissions for purchases made through these links (more info)].
Other Episodes of The How of Business Podcast – the best podcast for aspiring entrepreneurs and small business owners. You can find all other episodes of the podcast on the Archives Page.