Episode Description:
In this episode we interview Kellen Kautzman, an entrepreneur, and founder of Send It Rising – an internet marketing agency that works with small business owners. Kellen shares his journey from school teacher to owning his own business.
About Kellen Kautzman:
[Learn more about Kellen Kautzman]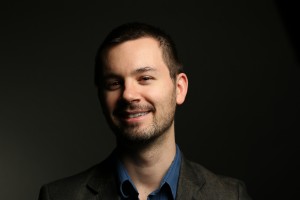 Kellen Kautzman is the founder of Send It Rising, an internet marketing company, and a regular speaker on a variety of topics including blogging, SEO and internet marketing in general.
Kellen holds a master's degree in education and taught for 5 years before transitioning into his career as a professional blogger and internet marketer and then becoming his own boss full time.
Send It Rising is committed to high-level, measurable and honest SEO (Search Engine Optimization), Social Media, Pay Per Click and WordPress Web Development. We believe that clients deserve a strong return on investment and we honestly assess each potential client's internet profile to determine which steps will lead to the highest chance of positive ROI.
Show Notes:
Kellen went to school to become a school teacher, and taught for 5 years before starting his journey to becoming his own boss.
He recently separated from his business partner, and has launched his own business – Send It Rising, which offers online marketing services for small business owners.
The skills he developed as a teacher related to presentation skills have served him well in starting and growing his business.
In this episode, Kellen shares the example of a plumber who has leveraged Google and SEO (Search Engine Optimization) to grow his small plumbing service business.
"Create as much content as possible. If it's not in the internet, it does not exist." Kellen shares tips for small businesses on how to create and leverage content to improve their search results.
He explains how to avoid the fear of creation, which keeps small business owners from creating new content (particularly video content).
It starts by educating yourself on the topic of internet marketing before engaging or contracting with a company to manage or help you with marketing.
He recommends that you start a maintain a blog. He recommends blog posts on a weekly basis, and then promoting them on other social media platforms. His business can help small business owners to create this content. Blog posts don't always have to be written words, but can also be video content.
"If the adrenaline isn't pumping, go look for it!"
Resources:
Books mentioned in this episode:
[We receive commissions for purchases made through some of these links (more info)].