Want to be a Show Sponsor or Affiliate? As a show sponsor or affiliate you receive targeted promotion of your business on specific episodes of our podcast and on this website. Our podcast reaches an engaged audience of aspiring entrepreneurs and existing small business owners worldwide. Our popular podcast enjoys an average of 35,000 unique downloads per month.
Sponsorship opportunities include paid advertisement spots and affiliate promotions (host read) at the beginning, middle and end of an episode, promotion on the episode show notes and home pages of this website, and promotion across all of our social media platforms.
For more information, please use the "Contact Us" form on the right of this page.
The How of Business is a top rated show on iTunes, including ranking as one of the top shows in the Business category, and regularly featured as a New & Noteworthy podcast in the Management & Marketing category.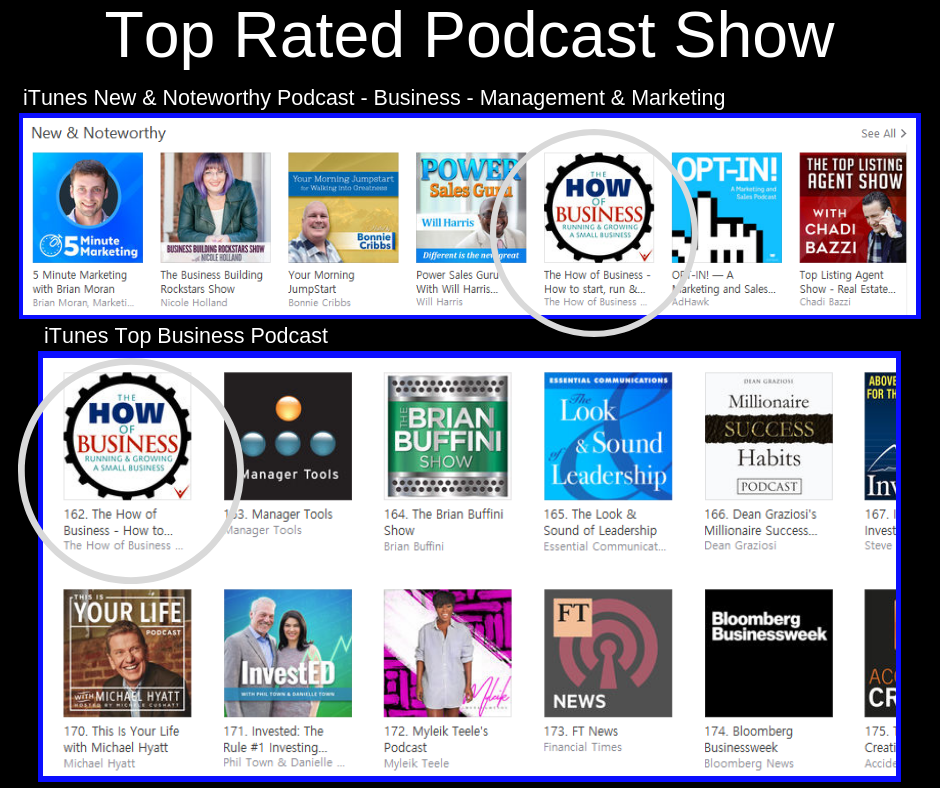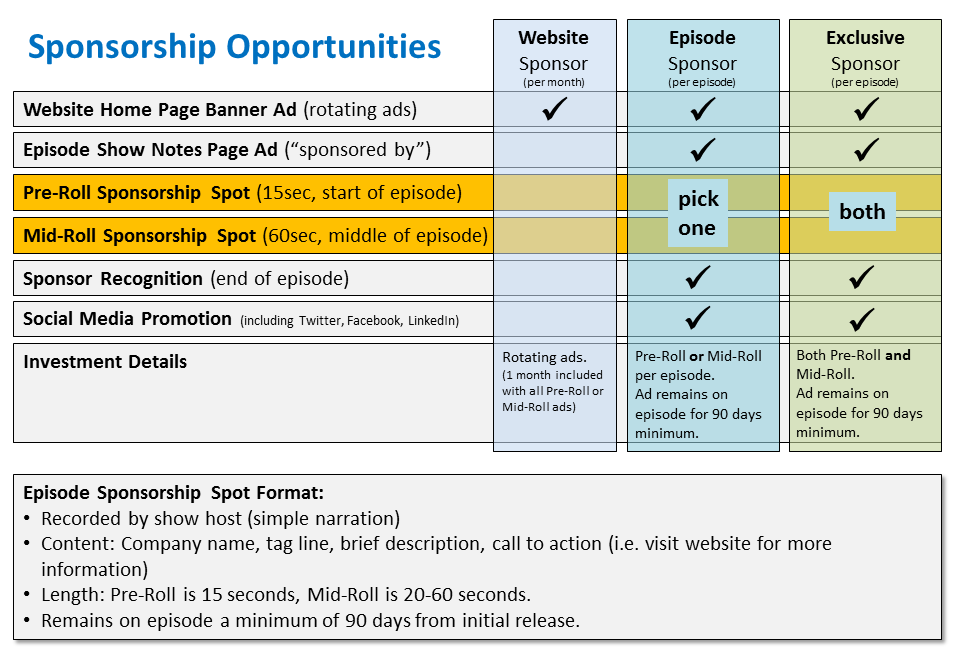 Highlighted Sponsors & Affiliates: