Craig Melby Interview – Bad Commercial Lease Review
Episode Description:
In this episode we interview Craig Melby, a small business owner and experienced commercial real estate investor and agent, and discuss the leasing options we missed with one of our failed businesses. He currently specializes in helping other small business owners find and negotiate the best commercial space agreement possible. He is also the host of the LeaseSmart Commercial Real Estate Podcast and the author of "Site Rite: Practical ways to boost profits with the right site and best terms!" Craig was previously a guest on our show back on episode 43.
About Craig Melby:
[Learn more about Craig Melby]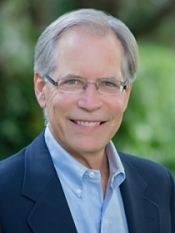 Craig is an entrepreneur and has been negotiating commercial real estate leases and purchases since 1980. He founded LeaseSmart after hearing from too many non-clients who contacted him AFTER they negotiated their deal-terms, then asked him to look over the lease before signing it. Always, things could have been done much better. Many times IMPORTANT things. So finally, after experiencing the same need again and again, he formed LeaseSmart to assist those small business people in need.
Craig holds real estate licenses in Florida, North Carolina and South Carolina. He is a Certified Commercial Investment Member (CCIM), and a former member of the Society of Office and Industrial Realtors (SIOR). Craig's specialties include Site Selection, Lease Negotiations and Facility Acquisitions.
The episode is sponsored by Neopost, and the Neopost IS-280 Postage Meter for small business. For a limited time, our listeners may get up to 6 months FREE by using promo code – HOW! Visit Neopost280.com/HOW and enter your zip code to see if you qualify, followed by the promo code HOW. 
Show Notes:
Craig chats with Henry to review the lease and site location mistakes Henry made with a failed business location. Craig shares valuable tips on what to look for in a site, and what can possibly be negotiated into a commercial lease for a small business.
NOTE: Craig Melby and Henry Lopez are not attorneys, and we strongly suggest you consult with an attorney before signing any lease agreement.
Resources:
Books mentioned in this episode:
[We receive commissions for purchases made through these links (more info)].