Privacy Laws for Small Business Owners with Jodi Daniels – an introduction to the laws that apply to customer information and data privacy.
Are we aware and compliant with all of the privacy laws that we are responsible for as small business owners? How do we ensure we are not violating these laws, and equally important, are we building trust with our customers and clients? Jodi is going to introduce us to the primary areas of privacy compliance we need to adhere to so that we can best serve our customers and protect their privacy.
FREE DOWNLOAD: CCPA & GDPR Compliance Guide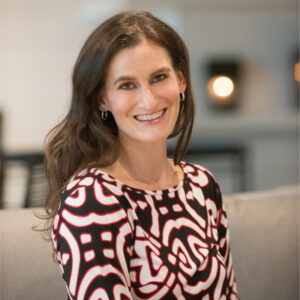 Jodi Daniels is a Certified Informational Privacy Professional with more than 20 years of experience helping a range of businesses from solopreneurs to multi-national companies in privacy, marketing, strategy, and finance roles. She built a successful corporate career, working for large companies including Deloitte, The Home Depot, Cox Enterprises, and Bank of America where she most recently served as the privacy partner for Digital Banking and Digital Marketing. Jodi started her privacy career by creating the comprehensive privacy program at Cox Automotive.
In 2017, Jodi founded Red Clover Advisors – they have helped hundreds of companies create privacy programs, achieve GDPR, CCPA, and US privacy law compliance, and establish a secure online data strategy their customers can count on. Jodi makes privacy easy to understand by breaking it down into measurable steps using plain language her clients can relate to. She passionately supports the idea that privacy is more than just compliance and concern over fines. It's a human right we all deserve.
Jodi lives in Atlanta, Georgia.
Questions and topics covered in this episode The How of Business podcast include: