Lawsuits have been filed against Merck & Co. alleging serious propecia side effects including Propecia sexual dysfunction and other Propecia side effects

Episode Description:
identify generic levitra In this episode we interview source Kelly Carden, an entrepreneur and the owner and founder of Cryo1One – a provider of cryotherapy services. She shares how she transitioned from a successful corporate marketing career to launching her first small business. From one small location to soon opening her third location, she shares how she has rapidly grown her business.
http://acrossaday.com/?search=cialis-prescriptions [ http://maientertainmentlaw.com/?search=free-levitra-plus-sample Learn more about Kelly]
go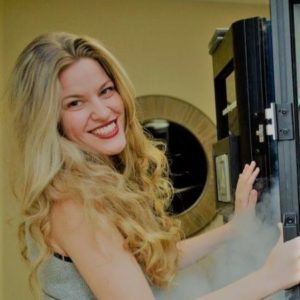 Kelly is a successful small business owner who founded low dosage of accutane Cryo1one in 2015. Cryo1one is provider of cryotherapy services. Kelly will explain the process in more detail later, but for those who may not be familiar with it: cryotherapy involves standing in our nitrogen-cooled CryoSauna for three minutes, and being exposed to temperatures that vary from -167 F to -202 F. During the session, the blood rushes to the core to protect vital organs. Once the session ends, the body immediately starts the rewarming process, supplying the body and extremities with newly oxygenated blood. Guests have reported many benefits of Whole Body Cryotherapy after the session. My wife and I have use it, and we believe it helps us reduce swelling and manage minor aches and pains.
Kelly started Cryo1one with a single location in Dallas, and has recently expanded to a second location.
Prior to starting this business, Kelly had a successful career in global marketing and business development management. Kelly lives Dallas, Texas.
Resources:
get cialis jelly Books mentioned in this episode:
[We receive commissions for purchases made through these links (more info)].