Episode Description:
In this episode we interview Joan Sotkin, an entrepreneur, coach, speaker, author and podcaster. We discuss Joan's insights on developing a Prosperity Mindset to help you grow you small business and make more money!
Related Episode: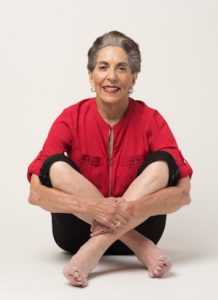 We want to welcome Joan back on the show. She was our guest back on episode 54, released in November of 2016.
Joan is an entrepreneur, coach, speaker, author and podcaster. She helps her clients get rid of their money worries and earn more doing work they love! Joan has develop a unique, holistic approach to prosperity. She helps entrepreneurs and practitioners use their inner resources along with practical techniques to experience freedom from struggle personally, professionally, and financially. Joan has authored several books, including "Build Your Money Muscles: Nine Simple Exercises for Improving Your Relationship with Money" and "The Search for Connection: A Spiritual Journey to Physical, Emotional, and Financial Health".
Joan is a holistic Prosperity and Mindset Mentor and she is the expert when it comes to understanding how emotions learned in early childhood can affect a person's earning capacity as an adult.
She is also the host of The Prosperity Place podcast.
Joan lives in Santa Fe, New Mexico with her scruffy terrier Angel.
Resources:
Books mentioned in this episode:
[We receive commissions for purchases made through these links (more info)].