Episode Description:
In this episode we interview Daniel Gefen, an entrepreneur, mentor, podcaster, writer and professional brain picker. He shares his fascinating life journey, and his insights and observations on entrepreneurship.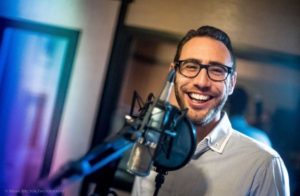 Daniel is a father, entrepreneur, mentor, speaker, writer, podcaster, and professional brainpicker. His mission is to continue to strive for greatness and share it with others. Daniel is the proud father of 3 children and he considers them to be his greatest achievement and most important role.
He started and grew multiple companies from scratch including Jet Answering Service, Jet Virtual Offices and Jet Offices.
Daniel is also a business mentor, helping businesses that are stuck. He has always had a passion for public speaking and inspiring others to achieve what they can. He believes there's no better way to inspire than through engaging and entertaining stories. Daniel picks the brains of successful entrepreneurs to find out how they got to where they are today as the host of "Can I Pick Your Brain" podcast.
Resources:
Books mentioned in this episode:
[We receive commissions for purchases made through these links (more info)].