The Value of Business Mentorship with Lucy Lloyd. She shares her personal journey, entrepreneurship experiences, and the value of business mentorship.
In this episode we interview Lucy Lloyd, a business owner and the co-founder of Mentorloop. She shares her personal journey, her experiences in entrepreneurship, and tips & advice on starting a business and the value of business mentorship.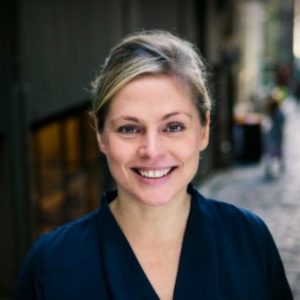 Lucy is a business owner, with over 10 years of experience developing and managing strategy for leading global brands. She has managed the development of hundreds of digital campaigns, websites, apps and SaaS products. She has taken leadership roles in development and creative agencies from London to Melbourne, with experience in project management, product design, data & analytics, and digital communications.
She recently went "all in" on her own business, co-founding Mentorloop with her business partner Heidi Holmes. Mentorloop helps companies effortlessly build a mentoring culture for a more engaged, connected and productive business.
Resources:
Books mentioned in this episode:
[We receive commissions for purchases made through these links (more info)].
Related Episodes:
You can find all episode of The How of Business show, a top-rated podcast to help you start, run and grow your small business, on our Archives page.