watch

Episode Description:
In this episode we interview http://maientertainmentlaw.com/?search=can-propecia-cause-erection-problems Milo Shapiro, an entrepreneur, motivational speaker, speaking coach & consultant, and author. He shares his personal journey, including an initial career in information technology, then pursuing his passion for using improvisation to improve team work, and helping his clients improve their public speaking skills.
[ comprare viagra generico 50 mg a Roma Learn more about Milo]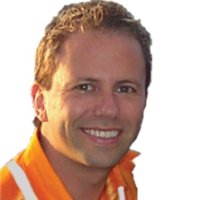 Milo is a business owner, motivational speaker, speaking coach, team building consultant, and author.
He has been doing motivational and educational speeches since 2002 when he qualified for membership in National Speakers Association, and he started his speaking coaching practice in late 2004, called acquistare viagra generico 200 mg a Verona Public Dynamics.
He first book, in 2007, was the fun and informative " lasix mg of metolazone day Public Speaking: Get A's, Not Zzzzzz's!" The second, more recent one, hit #2 on Amazon in December of 2015: " http://cinziamazzamakeup.com/?x=dove-acquistare-viagra-generico-100-mg-a-Genova Public Speaking for TEENS: Get A's, Not Zzzzzz's!" And his most recent book is " http://maientertainmentlaw.com/?search=steroids-prednisone-20-mg The Worst Days Make The BEST Stories!".
Milo has worked with hundreds of people, helping them to become more prepared, polished, and powerful when they have reason to speak in front of others. His clients include SHARP Health Care, Merrill Lynch, sales reps, doctors, researchers, CEOs, company presidents, coaches, and even other professional speakers
Resources:
acquistare viagra online generico 100 mg a Parma Books mentioned in this episode:
[We receive commissions for purchases made through these links (more info)].