Episode Description:
prednisone tablets usp 10 mg In this episode we interview acquistare cialis generico on line John Bowen, a serial entrepreneur and founder of four multi-million dollar businesses. John shares his interesting and diverse entrepreneurial journey, and tips & advice for source url developing wealth through your small business.
brand cialis canadian pharmacy [ follow Learn more about John]
prednisone 100mg daily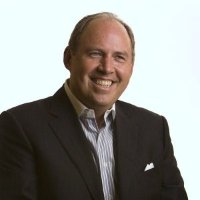 John is a successful entrepreneur and the founder of four multi-million dollar businesses, including go CEG Worldwide (dedicated to helping financial advisors transform their practices into wealth management businesses) and http://sdaihc.org/?search=5mg-prednisone-online-no-prescription AESNation.com (an ever-expanding mastermind community of like-minded entrepreneurs).
He is widely recognized as a leader in the financial services industry. He currently coaches hundreds of top financial advisors to serve their affluent clients even more effectively and matches successful business owners with top financial advisors for 2nd opinions. He is a podcaster and author with more than 15 books to his name and is a regular columnist for The Huffington Post and Financial Planning. He is also the host of the http://maientertainmentlaw.com/?search=q-best-place-to-buy-brand-levitra-from-online-drugstore Accelerating Entrepreneurial Success podcast.
click here John also spent 26 years as a financial advisor and unlocking the wealth-building secrets of successful entrepreneurial families.
follow He lives in Northern California.
Show Notes:
John's main goal is to help start-up entrepreneurs build their wealth and success.
He shares his early life experiences and being involved in his father's business.
"Pay yourself first." John explains why it's important to pay yourself the right salary first, then pay the expenses of your small business.
John introduces how to become seriously wealthy as a successful small business owner by harnessing the financial and legal strategies of the Super Rich.
What are some of the strategies (the 6 phases?) small business owners can execute to become seriously wealthy while growing their businesses?
How do successful business owners mitigate income taxes and generate even more wealth?
How do successful business owners protect themselves from unjust lawsuits and/or divorce proceedings?
Why should becoming seriously wealthy matters to successful business owners?
How can successful business owners do more to support worthy charitable causes?
Do you want to build a "Lifestyle Boutique" or an "Enterprise"?
"For everything I want to be good at I have a coach."
Resources:
http://emeranmayer.com/?search=viagra-no-prescription Books mentioned in this episode:
[We receive commissions for purchases made through these links (more info)].