Episode Description:
In this episode we interview acquistare viagra generico 50 mg pagamento online Kwame Christian viagra generico 200 mg in farmacia senza ricetta pagamento online a Venezia , an attorney, speaker, and business owner. Kwame shares his diverse background and interesting entrepreneurial journey, and tips & techniques for follow improving your negotiation skills.
[ http://maientertainmentlaw.com/?search=best-place-to-buy-accutane-30mg Learn more about Kwame]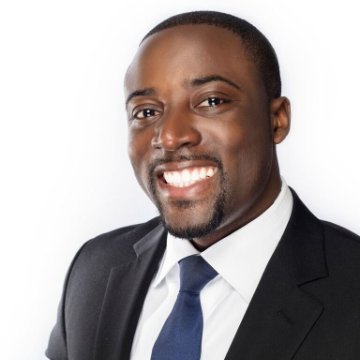 Kwame is a business lawyer and the founder of the women taking levitra pills American Negotiation Institute. He is passionate about teaching entrepreneurs and business professionals the art of negotiation so they can get better deals and be more persuasive.
He is regularly invited to give negotiation seminars and consults with individuals and companies to create and implement powerful negotiation strategies. He also hosts the top negotiation podcast on iTunes, http://maientertainmentlaw.com/?search=lasix-from-online-drugstore Negotiation for Entrepreneurs, where he interviews successful entrepreneurs and shares powerful persuasion techniques.
He lives in Columbus, Ohio area.
Show Notes:
Kwame shares his story, including starting his own firm and recently leaving his practice to focus on helping people negotiate more effectively.
He defines the term "negotiation", in the context of the business environment.
Preparation and researching ahead of time are key to successful negotiations.
What are some of the characteristics of an effective negotiator? Kwame explains that the characteristics include Curiosity, Creativity, and Confidence.
"The first person you need to convince in a negotiation is yourself."
What is the role of leverage (i.e. who has the most leverage and the impact of that on the negotiation dynamics) in a negotiation? Kwame explains the different types of leverage and the effect of time.
Kwame shares the value of using the "anchoring" technique in negotiations.
Why avoiding conflict is often why people avoid or don't want to negotiate. What are the differences between conflict and combat?
Kwame also shares tips & advice for small business owners to negotiate effectively with clients and vendors.
He introduces the three pillars of negotiations.
http://cinziamazzamakeup.com/?x=comprare-levitra-online-sicuro-Sicilia Negotiation Preparation Guide
Resources:
http://maientertainmentlaw.com/?search=lifelong-side-effects-from-the-accutane Books mentioned in this episode:
[We receive commissions for purchases made through these links (more info)].