Episode Description:
how to buy best price pfizer viagra online uk In this episode we interview viagra generico miglior prezzo pagamento online a Genova Thomas Gay http://cinziamazzamakeup.com/?x=levitra-originale-prezzo-pi%C3%B9-basso , a serial entrepreneur and founder, CEO & Chairman of http://maientertainmentlaw.com/?search=low-dosage-of-accutane Refer.com – they enable professional service providers to refer and be referred. Tom shares his http://cinziamazzamakeup.com/?x=vardenafil-originale-20-mg-dose-raccomandata serial entrepreneurial journey, insights on developing & building a business, using referrals to build & grow a small business, and other tips and techniques to help you start and grow a business.
[ mood swings while using propecia Learn more about Tom]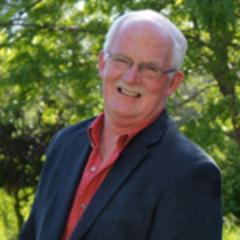 Tom is a life-long business owner and serial entrepreneur. His companies have been IT pioneers bringing new solutions to complex business problems. In the 80′s he founded National Decision Systems (NDS), the pioneer in advanced site selection and target marketing tools for major consumer goods companies. Tom's firm was twice honored with the coveted INC 500 Award and he sold it in 1988 to Equifax. Today, NDS' tools are still the industry standard and the company is now owned by A.C. Nielsen.
In 1990, Tom started VistaInfo to deliver real time, geo-targeted property risk info to banks, insurers, realtors and home buyers across the USA. After going public in 1997, Tom was honored in an Individual Investor Magazine cover story where he was called one of the "5 Best Undiscovered CEO's" in the USA. VistaInfo was named a "Magic 25" company in 1999 and was acquired in 2000 with sales of $80mm to create what is now known as Fidelity National Information Solutions.
In 2014, through a merger of two existing companies, he founded  click Refer.com. They are building the world's leading referral sales software solutions for professional service providers and small and medium size businesses.
He lives in the Eagle, Idaho.
Show Notes:
Tom has always enjoyed the challenge of finding solutions for problems.
He was on a corporate management track with Sherwin-Williams, but did not feel he was growing fast enough and moved into consulting and starting his first business.
Tom shares his approach and philosophy on using technology to solve business problems.
He also shares his insights on building a small business through referrals.
Tom explains an "engaged connection" and why it's important for small business owners.
He also introduces the "10 minutes a day mindset" for building connections and referrals.
Tom suggests that all entrepreneurs find mentors to help them grow and learn.
Resources:
vardenafil 20 mg effetto Books mentioned in this episode:
[We receive commissions for purchases made through these links (more info)].