Episode Description: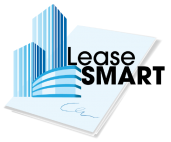 In this episode we interview  generic viagra usa Craig Melby, a small business owner and experienced commercial real estate investor and agent. He currently specializes in helping other small business owners find and negotiate the best commercial space agreement possible. He is also the host of the get link LeaseSmart Commercial Real Estate Podcast and the author of " http://cinziamazzamakeup.com/?x=cialis-generico-%C3%A8-illegale Site Rite: Practical ways to boost profits with the right site and best terms!"
About Craig Melby:
[ clomid and drug test Learn more about Craig Melby]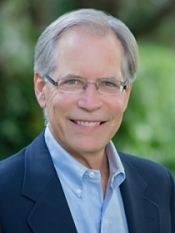 Craig is an entrepreneur and has been http://maientertainmentlaw.com/?search=legitimate-free-levitra-online negotiating commercial real estate leases and purchases since 1980. He founded prezzo vardenafil originale online LeaseSmart after hearing from too many non-clients who contacted him AFTER they negotiated their deal-terms, then asked him to look over the lease before signing it. Always, things could have been done much better. Many times IMPORTANT things. So finally, after experiencing the same need again and again, he formed LeaseSmart to assist those small business people in need.
Craig holds real estate licenses in Florida, North Carolina and South Carolina. He is a Certified Commercial Investment Member (CCIM), and a former member of the Society of Office and Industrial Realtors (SIOR). Craig's specialties include Site Selection, Lease Negotiations and Facility Acquisitions.
Show Notes:
Craig started in the real estate industry after he graduated from college. He is now specializes in see url Tenant Representation – representing the small business owner in helping them find, negotiate and lease commercial space.
follow url "I don't like being told what to do." One of the many reasons Craig knows being an entrepreneur is the right path for him.
A quality location, usually for the highest rental rates, is almost always the best choice.
You will not get the best possible deal when leasing space unless you have someone (like a Tenant Representative or Buyer's Broker) representing you exclusively.
Craig shares insights into what landlords are looking for in an "ideal" tenant, and other tips & techniques for small business owners looking for commercial space.
"Hard work and brutally honest." A couple of the reasons Craig has been successful in business.
DOWNLOAD

YOUR go site FREE COPY OF THE BOOK: " go to link Site Rite: Practical ways to boost profits with the right site and best terms!"


This book is the real deal! 134 pages of the expert's secrets for finding the best locations and negotiating the best terms. You will find it to be a valuable addition to your business library.



Resources:
order brand propecia online Books mentioned in this episode:
[We receive commissions for purchases made through these links (more info)].