Show Sponsors & Affiliates
Want to be a Show Sponsor ? As a show sponsor you receive targeted promotion of your business on specific episodes of our podcast. Our podcast reaches an engaged audience of aspiring entrepreneurs and existing small business owners worldwide. 
Sponsorship opportunities include paid advertisement spots and affiliate promotions at the beginning, middle and end of an episode, promotion on the episode show notes and home pages of this website, and promotion across all of our social media platforms.
For more information, please use the "Contact Us" form on the right of this page.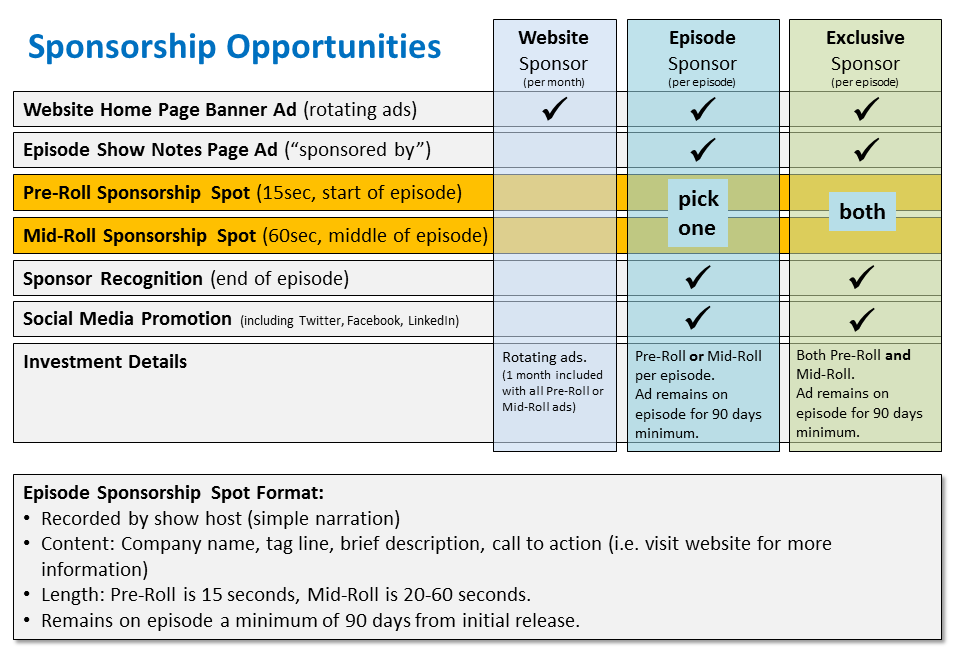 Highlighted Sponsors: