In this episode we interview http://acrossaday.com/?search=prednisone-20-mg-tablet-usage-schedule Marc Guberti, a young entrepreneur and online marketing expert. He shares his story of entrepreneurship at an early age, and specific tips for online marketing for small business owners.
levitra generico Genova SPECIAL OFFERS: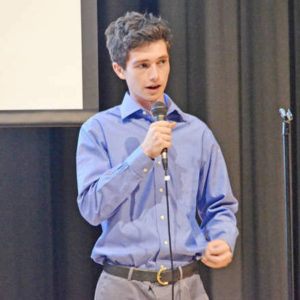 Marc is an entrepreneur, author, blogger, podcaster, coach, educator and college student! Marc is an accomplished young man who began his entrepreneurial journey when he was a teenager.
Marc is the author of several books, including " comprare viagra 100 mg online generico a Bologna 27 Ways to Get More Retweets on Twitter" and one of his latest, " watch Content Marketing Secrets – How to Create, Promote, and Optimize Your Content For Growth and Revenue."
He has been featured in the Huffington Post and SUCCESS Magazine. An writes for ProBlogger, Business2Community, and the Westchester Business Journal.
He is the host of the click Breakthrough Success Podcast, with 182 episodes released and counting (5 episodes per week!).
Marc lives in the greater New York City area.
Resources:
will fail drug test clomid reviews Books mentioned in this episode:
[We receive commissions for purchases made through these links (more info)].