Episode Description:
In this episode we interview Jessica Rhodes, founder & CEO of Interview Connections. She shares valuable advice & tips for small business owners, and how she started a home based virtual business. She also shares her insights on how small business owners are using podcasting to start a grow a business.
About Jessica Rhodes:
[Learn more about Jessica Rhodes]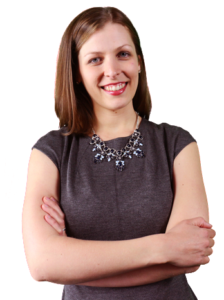 Jessica Rhodes is an entrepreneur and the founder and CEO of Interview Connections, the premier source for booking outstanding podcast guests. The Interview Connections team of Booking Agents works with podcasters to find and book guests for their shows. They also represent dozens of highly qualified guest experts to connect them with podcast hosts for interviews.
Jessica is the host of the hit weekly web TV show, Interview Connections TV, she's the host of the Rhodes to Success podcast and she is the co-host of The Podcast Producers, a ten episode audio series selected by Apple as a "How to Podcast" show in iTunes.
Jessica is a regular speaker at Dream Business Academy and has shared the stage with dozens of top podcasters at Podcast Movement and Podcast New England. She is married and is the proud mom two young children.
Show Notes:
Jessica started her business so that she could be a stay at home mom.
She had a successful career out of college, but once she got married and started a family, her focus shifted to starting a business that would allow her to stay at home with her children.
In this episode, Jessica shares her journey from college, to the corporate world, and then to becoming her own boss.
Her first business was as a Virtual Assistant. In that capacity, she also help people book interviews on podcasts.
She then started Interview Connections, a small business that has now grown to be the leader in the podcasting industry.
She enjoys the freedom of time that her small business affords her.
Interview Connections is a virtual business, but she does rent a small office space. Her team is mostly comprised of virtual assistant and they work remotely.
She shares insights and tips on creating a home-based office. She recommends that you schedule your time in your separate office space in your home for your business.
She also shares valuable advice on using a podcast to help you start and grow your small business, including how to get started.
Her commitment (to your idea, business, marketing, etc.)  has been one of the keys to her success with her small business.
Tools she uses to help manage her virtual business include:

Slack

,

Highrise CRM

,

Basecamp
Resources:
Books mentioned in this episode:
[We receive commissions for purchases made through these links (more info)].