Episode Description:
In this episode we interview Gina Horkey, entrepreneur and owner of Horkey Handbook – a small business that helps people start and grow their own freelance businesses by openly sharing what works and what doesn't from her own journey to becoming her own boss. She also shares advice and tips to help entrepreneurs leverage virtual assistants to grow their small business, and on how to stay organized.
About Gina Horkey:
[Learn more about Gina Horkey]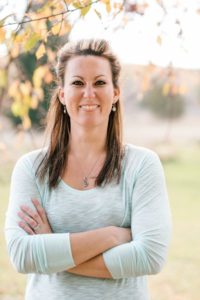 Gina Horkey worked for a financial services company, had two children, was responsible for the family income while her husband stayed home to help raise the kids, and ventured into freelance writing and providing virtual assistant services while maintaining her day job. Wow!
Within six months she was earning $4,000 per month, while working full-time and raising two toddlers. It wasn't much later that she gave her boss the pink slip and became a full-time freelancer.
"You too can start living the life you want, without having to be filthy rich or waiting to retire."
Her business is called the Horkey HandBook.
Show Notes:
Gina started her career in the corporate world, and began building her small business on the side.
She started by providing service for a financial services firm.
She began developing her Virtual Assistant business on the side.
Gina leveraged her writing skills to offer outsourcing services for content creation.
Freelancing is trading a skill set for money. You are self-employed and leveraging your skills to meet the needs of small business owners.
Virtual Assistant services she offers include e-mail management, customer services tasks, marketing activities, website or blog management, and social media management.
Gina offers tips for those who are hesitant to consider outsourcing their e-mail management to a virtual assistant.
In this episode Gina also shares tips & advice for getting better organized, including shorter to-do lists, grouping like tasks, using virtual assistants, an organization tool like

Trello

.
Have a long-term view for your small business. "Give yourself at least two years in a new venture to be successful." 
Her "why" is her family and how she wanted to raise her children. It's about freedom of time and having the flexibility to be at home with her children.
"Most people fail because they give up too soon."
"Why not you, why not now?"
"Instead of thinking of the worst that can happen, try thinking about the best that can happen."
"You too can start living the life you want, without having to be filthy rich or waiting to retire."
Resources:
Books mentioned in this episode:
[We receive commissions for purchases made through these links (more info)].