Episode Description:
In this episode we interview Mike Shelah, an entrepreneur and LinkedIn business networking expert. He shares his advice and tips for using LinkedIn to build your small business. He is the owner of Mike Shelah Consulting.
About Mike Shelah:
[Learn more about Mike Shelah]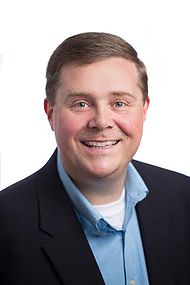 Mike is a LinkedIn evangelist! He started his corporate career in technology sales. During his successful career, he develop his skills in sales strategy, leadership, networking and public speaking.
In 2011, he began to share those experiences as a consultant and in 2015 he launched his website (MikeShelah.com).
Mike started using LinkedIn in 2006. Since then he averages one new connection per day! He drove success in his sales career, and now in building his consulting business, by leveraging LinkedIn.
In this episode, Mike also shares his story of he went from a successful sales career to starting a small business and becoming his own boss.
Show Notes:
Mike started his career in technology sales. He had a successful career, and then transitioned to becoming his own boss.
He began his consulting and speaking career while still being employed.
His favorite author is Steven Covey (see book links below).
Mike believes LinkedIn is the best free resource available to small business owners to find new clients.
He recommends having a personal LinkedIn page, and a Business Page as well. Having a separate Business Page helps with your branding, and it makes it easier for people to find you when they search for related key words on LinkedIn.
It's important to have consistency across all staff/executive profiles related to the same business.
Having professional pictures on your profiles is important.
He recommends using LinkedIn Pulse for posting content. This is different than posting on your business page, he is using this as a blogging platform because he has a built-in audience on LinkedIn.
Mike shares his insights into Active and Passive Prospecting.
He recommends writing your profile bio in first-person, and explain "why" you do what you do.
Recommendations and Endorsements are valuable and help with your rankings in LinkedIn.
Mike offers a

12-Point LinkedIn Profile Review

.
SPECIAL OFFER from Mike: 90-Minute Sessions for only $250! (Regularly priced at $500) Just mention that you heard this offer on The How of Business podcast. 
Resources:
Books mentioned in this episode:
[We receive commissions for purchases made through some of these links (more info)].