Episode Description:
In this episode we interview Tim Sanders, Sales & Leadership Keynote Speaker and New York Times bestselling author of 5 books, which have been translated into over a dozen languages.
About Tim Sanders:
[Learn more about Tim Sanders]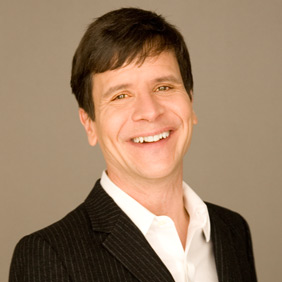 Tim Sanders spent most of his career on the cutting edge of innovation and change. He was on the ground floor of the quality movement, the launch of the mobile phone industry and, most notably, the birth of the world wide web. Today, he's gravitated to disruptive change for over 30 years.
He was an early stage member of Mark Cuban and Todd Wagner's broadcast.com, which had the largest opening day IPO in history. After Yahoo acquired the company, Tim was tapped to lead their ValueLab, which enabled sales teams to close hundreds of millions of dollars of new business through rapid collaboration.
By 2001, he rose to the position of Chief Solutions Officer and later, the company's Leadership Coach. In 2005, he founded Deeper Media, which provides consulting and training services for leading companies, trade associations and government agencies.
Tim is the author of five books, including the New York Times bestseller Love Is the Killer App: How To Win Business & Influence Friends. It's been translated into over a dozen languages and has been featured in Fast Company, USA Today, the New York Times, The Boston Globe, Christian Science Monitor and on CNN. His other books include Today We Are Rich, The Likeability Factor, Saving the World at Work and Dealstorming.
Show Notes:
"Genius is a team sport, especially in sales."
It's all about solving the next problem (sometimes big and also small) in front of you in sales and in your small business.
Knowing the art and science of making a deal is the secret to controlling your destiny.
Our egos often can get in the way of bringing in help to solve problems and win new business.
Everybody is in sales!
"Dealstorming" is Tim Sanders' term for a structured, scalable, repeatable process that can break through any sales (or other business challenge) deadlock. It's brainstorming with a lot more process around it. He calls it "a Swiss Army knife for today's toughest sales challenges." It fixes the broken parts of the brainstorming process and reinvigorates account management and business owners for today's increasingly complicated sales environment and businesses.
Dealstorming is about leveraging a team with wide perspectives. As small business owners, we should consider including people from outside our company on our teams (i.e. partners, trusted vendors, professional advisers, business peers, etc.).
It's important to create a network of other professionals and business owners who can collaborate to help solve business problems.
Dealstorming is a unique opportunity for small business owners, where there is little to no bureaucracy to impede or limit the ability to take a creative approach to solving problems and generating new revenues.
"I would rather trust too much, than solve too little."
Tim went from an executive position at Yahoo, to starting his own business. But he transitioned into entrepreneurship by writing a book. A real entrepreneur works harder on their own projects than they do on anybody's else's project.
"When I write something, my intention is to give a gift."
In this episode, Tim shares his creative process and the specific process he follows as he creates new content (like a new book).
Creativity and the creative process are driven by our need for cognition, our curiosity.
"Creativity is an off-shoot of learning."
Two warm lemons squeezed into water. Tim makes this part of his morning ritual every day.
Success is about having consistent tempo in your life. Tim shares his morning ritual which has fueled his success.
Be sure to add "white space" to your calendar.
Nothing makes you more unproductive than having a full calendar.
Be sure to play to your strengths when building or starting your first business venture.
Resources:
Books mentioned in this episode:
[We receive commissions for purchases made through these links (more info)].