Episode Description: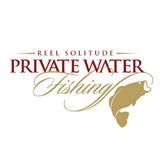 In this episode we interview Steve Alexander, owner of Private Water Fishing, a member-based fishing club that offers a superior outdoor experience and some of the best bass fishing in Texas. Steve shares his entrepreneurial journey and valuable advice for other small business owners.
About Steve Alexander:
[Learn more about Steve Alexander]
Steve's business is called Private Water Fishing. They provide a whole new private lake fishing experience in Texas. Private Water Fishing is a member-based fishing club that offers a superior outdoor experience and some of the best bass fishing in Texas. With over 50 properties to choose from – some of which are known for 13 pound bass – you'll be sure to find your perfect spot!
Steve Alexander is an avid fisherman and has been fishing private and public lakes for over 35 years. Whether it's fishing from a tube or small two-man boat, he has developed a passion for fishing smaller bodies of water. His desire to be a servant leader has inspired him to partner private lake owners with suburban fisherman.
This passion led him to his current business, Private Water Fishing. His company's tag line is "Reel Solitude", and it clearly reflects one of the components of his value proposition which is to offer members the luxury of fishing private lakes.
Steve is a graduate of Stephen F. Austin State University with a degree in Finance and Horticulture. Prior to business ownership, he had a successful 22-year professional sales career.
Show Notes:
Steve got tired of traveling during his successful sales career and realized that he needed to do something else. He asked himself "what would I do if I knew I couldn't fail?"
He became interested in a small bass fishing club he was a member of. After initial conversations with the current owner about investing in that business, Steve purchased the business (Private Water Fishing) in early 2010.
The fear of failure was one of the things that perhaps kept him from making the move to business ownership earlier. After having spent an entire sales career on commission-based compensation, Steve clearly understood the challenges of being responsible and accountable for his own success.
His early life influences included his parents. "My mom was the best salesperson I ever met." Because she knows how to ask good questions.
Steve enjoys being part of and growing a fun business, and of course, he has been able to combine his joy of fishing with a for profit small business.
Some of the challenges he encountered with buying an existing small business included how to value the business.
Steve leveraged a CPA during the purchase process, and in hind-sight would have engaged additional professionals to help him with the purchase process.
Early challenges after buying the business included having to play multiple roles and updating the technology of the business (including the reservation systems and online platforms).
Having clearly defined roles is key to working well with his wife in this business.
Private Water Fishing is a company that leases private lakes from individual ranches and makes them available to fishing members. Members get to fish on private lakes, by themselves, and enjoy the luxury of peace and solitude while they fish. Landowners enjoy the revenues and having a trusted party manage their lakes.
Steve leverages Facebook for social media marketing, and has engaged

$99 Social

to manage his campaigns. Private Water Fishing Facebook Page
He also relies on newspaper, magazine and radio interviews and articles to help spread the word about his business.
To reach landowner customers, he has recently conducted a direct mail campaign.
Steve recently completed the Goldman Sachs 10,000 Small Businesses Program. Steve highly recommends this program for all small business owners, and it helped him think about his business and plan his growth strategy.
Steve recently joined EO – Entrepreneurs' Organization. From the EO website: "EO is the only global network exclusively for entrepreneurs. EO helps leading entrepreneurs learn and grow through peer-to-peer learning, once-in-a-lifetime experiences, and connections to experts."
Steve discuss the topic of managing risk and the role it plays in becoming a successful entrepreneur.
Resources:
Books mentioned in this episode:
[We receive commissions for purchases made through these links (more info)].